Tax Preparation and Planning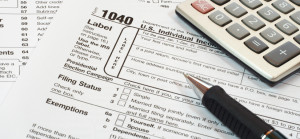 When looking for a local Dallas tax CPA, clients rely on us for our up-to-date knowledge on the changing tax laws. Don't waste your valuable time trying to figure out your business' complicated taxes.  We'll help you prepare your taxes, file them, and give you absolute peace of mind.
We take a serious look and your financial and tax situation. Our proactive communication approach enables us to better provide our clients with informative transaction analyses during the decision making process.
As businesses grow and change, keeping track of expenses and overall finances can be a daunting task.  Which is why we take a customized approach for every client.  With Herblin you'll get results specifically designed to keep more money in your pocket, while complying with important tax laws at the same time.
Read more about our Tax Preparation services below, or give us a call today and reach out to a representative.
We'll work with you to maximize tax deductions, amend prior year tax returns, and file taxes using advanced tax preparation software.  Click the button below to contact us today for a free consultation, or call us at  (214) 979-2300
We prepare returns for the following tax entities:
Individuals
Corporations
Partnerships
S-Corporations
Fiduciary
Exempt Organizations
Estate
Gift