CFO / Controller Services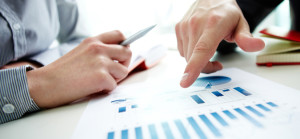 Small to medium-sized companies, particularly those that are growing or maturing, can gain access to higher-level financial talent without the associated burden of hiring a chief financial officer or controller.  Read more about our CFO / Controller services below, or give us a call today and reach out to a representative.
By outsourcing the services to Herblin, our clients gain:
A cost-effective solution when the cost of a full-time financial professional is not justified.
Senior talent to focus on process improvement for reduce costs and better controls.
The ability to allocate a portion of budget amounts to senior-level financial accounting talent and the remainder of the resources for the day today accounting functions.
The benefits of the combined intellectual capital of Herblin.
The focused efforts of a senior financial executive who is not distracted by day today accounting tasks.
An interpretation of your financial statements, assessments of what your financial numbers really mean, and identify processes to improve profitability.
Expert acquisition planning, pricing, and due diligence work.